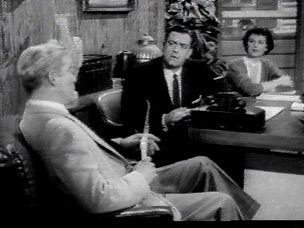 The plot in the  Perry Mason mystery TV show The Case of the Glamorous Ghost involves a tax informant.  Attorney Perry Mason says to  "private i " Paul Drake:  "Well, a professional informer is usually interested in 20% reward but more than that they also interested in blackmail."  
Then,  Lieutenant Tragg walks into the law office of Perry Mason. He replies by saying "which, as you know annoys a police department as much as shooting people in the back of the head.    Um, good evening, everyone"  the Lieutenant says greeting Perry, Della and Paul Drake.
My question to my readers is:   Are there Tax Bounty Hunters today?  Well,  here is a  $104 million tax bounty (on this link).  So, is bounty hunting a  viable business?  Senate Finance Committee member Chuck Grassley, (Republican from Iowa)  has upped the reward paid to Tax Bounty Hunters up to 30%.
As the 1960's Perry Mason show demonstrates, the IRS has been paying a reward for more than half a century.    If you have an unreported tax issue, the IRS has  both domestic and international tax "voluntary disclosure" tax amnesty programs.
In the Perry Mason show, the bounty hunters worked on cruise ships.  Early last Century, cruise ships were for the very wealthy.   The wealthy would shop in Europe (where luxury goods cost less). They sneak the goods into the US.  The tax bounty hunter would travel to befriend wealthy Americans.  Then they would rat them out to the Customs Department.